Many young people, when they move out of their parent's house for the first time, go on the hunt for that perfect apartment. Some ask friends to live with them, while others want to strike out on their own and live by themselves for the first time in their lives. Whatever the case may be, finding your first apartment can seem a bit daunting, but it doesn't have to be overwhelming. At Billy Goat Moving in Fort Collins, we can help you transport all of your earthly belongings into that new apartment that will be your first home away from home.
Make a Budget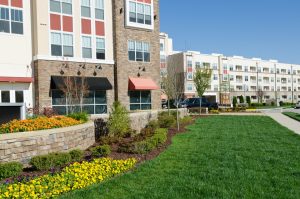 If you've just graduated or moved to a new city, you might also be looking for a job while you're apartment hunting. It's important to make a budget for what you can afford for monthly living expenses, with rent, utilities, and other constants making up the biggest chunk. You may have an idea of what you'd like to rent, but it's important to think about what you can really afford. Many apartment complexes will require you to make a certain amount each month in order to be able to rent a place.
Be Willing to Compromise
You're looking through online ads or driving around town, looking for that perfect apartment. While it is out there, the perfect spot may not be in the cards this time around. It's important to compromise on what you want, and perhaps settle for a place that isn't exactly what you had in mind, but is what you can afford at the moment. Compromise is also imperative if you're going to have a roommate and you'll be sharing a residence with another person (who's not a family member) for the first time .
Don't Try to Do Too Much
When you open the apartment listings on your computer or phone, it's easy to be overwhelmed by the sheer number of available properties. By narrowing it down to five or six properties that fit your criteria of area, cost, and other factors, you can save yourself from a lot of stress. You might want a place that's close to work, so start by looking there. If you go through those five or six properties and none of them fit your preference, then move on to the next set. It's okay to take your time with the decision, and once you feel good about the price, location, and state of the apartment, fill out a lease application.
Be Confident and Ask Questions
Even though some complexes will require a cosigner for someone who's renting an apartment for the first time, it's important to be confident and ask good questions during the tour of the property and the application process. It's good to know everything you can about the apartment, and the landlord or management company will know that you're serious about renting from them.
If you're planning to move into a new apartment in the near future and need a local moving company who can quickly and safely move your belongings, contact Billy Goat in Fort Collins today. We serve all of Colorado and look forward to helping you!